If you enjoy what you've been reading at The Curious Gardener, here are a couple of ways to stay on top of our news: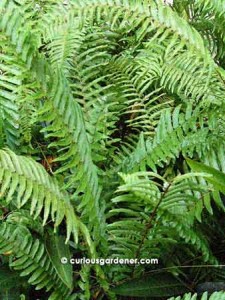 Follow us via your RSS reader: Add us to your list of blogs to follow in your online reader, or click on any of the RSS icons on the page to get to our FeedBurner page where you can set up your RSS preferences (just look for the orange RSS icon).
Get email updates: Just enter your email address in the box near the top of the menu on the right (yes, the box under the heading "Subscribe by email"), and click Go! Settle the confirmation window that pops up, as well as the email that you subsequently receive (remember to check your Spam box if you don't see it), and you'll start receiving notifications whenever there are new posts at The Curious Gardener. Remember to use a valid email address, and that you have to confirm that you want to receive the updates. And yes, you may opt out, if you change your mind about getting updates by email. We do not share or reveal email addresses, nor use them for any commercial purposes.
Visit us: We add updates at least every other week, so it's safe to say there should be something new to read at least a couple of times a month. Yes, it's a sad thing when you're not gardening full time as a living – the updates come less frequently… In spite of having a full time job, we still do things in the garden, and we'll share that progress as we can.